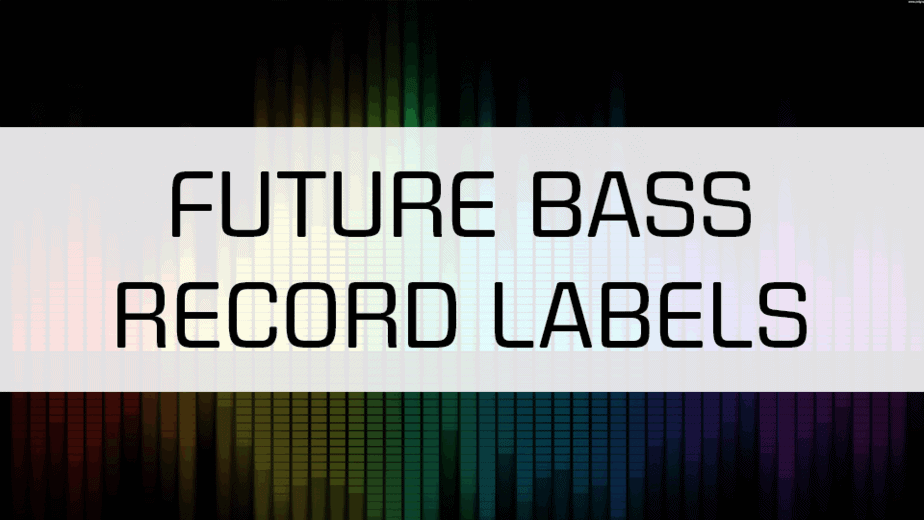 10 Small Future Bass Record Labels
As times are changing, it is getting harder and harder to get signed by a bigger label and more producers are promoting themselves via social media, blogs, YouTube channels, etc. Lucky for us there are many small labels out there who are willing to listen to our music. Here is a list of some smaller future bass record labels:
Future Bass Record Labels:
Let's take a closer look at each of these smaller future bass record labels.  Pay attention to their style.
Night owl collective targets very small artists with a unique sound. They have a more relaxed Sunday vibes feel. If you into experimental future bass then these guys are worth checking out.
Koala Kontrol has a lo-fi kind of feel. This is one of my favourite labels. If you're into producing lo-fi future bass or hip hop then this Label is the one for you.
This is an Australia record label started by Hermitude, so naturally, they target artists with that chilled future bass style. If your style falls under the same umbrella as Hermitude then check out Elefant Traks.
Sola is a beautiful mix of future bass, dance, and EDM. There are not specific to one genre. If you make different genres of music then Sola might be for you.
Born in Los Angeles, United States, Spirited has a funkier future bass type of scene. Some of these tracks in here just make you want to move. Even if you don't want to send in a demo, its worth just listening to their playlists and discover some new gems.
German raised so naturally, this label will have a little heavier taste. But don't cut them out because of that. They also release of slower future bass too. Have a listen and see what you think.
Record Record is from Paris, France so you already know it's going to have some funky chilled future bass type beats. You will find some pretty underground sounds on this label so it's definitely worth considering.
Remember that 'Jai Wolf – Indian Summer' banger? Yep, that was released on Foreign Family Collective. This is probably one of the bigger labels on this list but oh boy do they have some good playlists.
These guys have a trap/future bass blend. I really like it. Its a pretty specific niche but if that's your style then these guys are a must.
Another Australian future bass record label. Well, not just future bass. They also release some dance bangers too. Have a look and see if it tickles your fancy.
Here is a list of some bigger future bass record labels.
Mr. Suicide Sheep
Majestic Casual
BitBird
Atlantic Records
Dim Mak Records
Mad Decent
Never Say Die Records
Disciple Recordings
Quality Goods Records
Ophelia
Every record label has a slightly different style of music they accept. It's important to listen to their current releases and see if your music fits their style. You want to maximize your chances of getting featured or signed so it's important to pick the right label.
Create some album art that suits your release that generates an overall vibe your going for. Also, make sure you have at least 4 or 5 songs ready for release. If they ask for more, you will have a handful ready to show them.
I hope this list has helped you find some record labels to send your demos off to. I think it's a good idea to start with smaller labels with only a few thousand followers. You can then work your way up to some bigger ones.
But there is no harm in sending your demos off to the bigger ones just in case.
Want to check out some of my other future bass stuff?
Good luck and happy producing