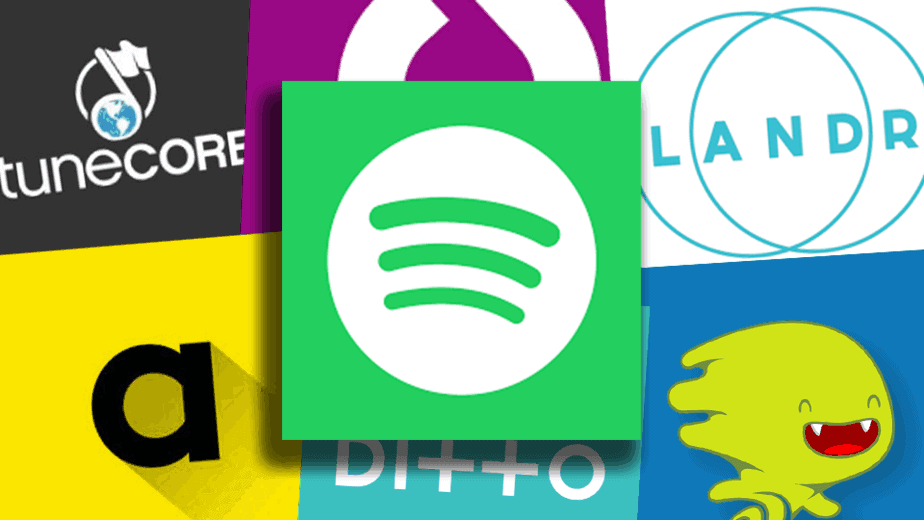 How to upload a song on Spotify
Learning how to upload a song on Spotify, or any music platform for that matter is an important step in any musician's journey. It is a relatively simple process that anyone can do from their computer or mobile device.
To upload a song on Spotify you must go through a distribution service provider (DSP). They usually charge a small annual fee that allows you to upload your song/album. Your DSP then sends your music to Spotify and hundreds of other digital music stores that it has a relationship with. Your DSP makes things easy for you by collecting the royalties from all music stores and putting it in a place where you can easily make a withdrawal. Some DSPs will also take a commission from your royalties so it's important to do your homework.
I'm pretty sure most music producers all have a similar goal in mind, and that goal is to produce high-quality music and then release it to the outside world. The easiest way to release your own music is to start a SoundCloud account then upload your new banger, but unless your song goes viral, it will sit there with a handful of views for years to come and not get the plays it deserves.
The purpose of this article is to help you understand how to upload a song on Spotify, Apple Music, Google Music, Amazon Music, YouTube Music, Tidal, Deezer and hundreds more, and help you get the plays you deserve.
With that said, let's dive in and take a closer look at how to upload your music to streaming services.
What is a DSP?
Spotify, Apple Music, and other streaming platforms don't deal directly with the artists themselves, and instead, they deal with a DSP. DSP Stands for Digital Service Provider and is an organization that has a relationship with these streaming platforms. If you want to release your music to Spotify and other streaming platforms, then you must go through a DSP.
There is a whole bunch of DSPs available on the interwebs and each one of them will offer a slightly different service.
Let's talk more about the 3 main DSPs.
Free vs Paid vs Application
There are so many DSP to choose from, it's hard to decide and pick the right one. Some will be completely free and take no commission from your royalties, some will charge you a monthly or yearly fee plus commission, while others will charge per single or album release. Some even require you to submit your music for revision before accepting you into their cult.
Free – There is a bunch of free options available in 2019 and surprisingly some of them don't even charge a commission! Everything is completely free, from signing up and releasing your music, and all royalties will go into your account where you can easily withdrawal your royalties. Some other DSPs will be free to sign up but will charge a 10 or 15% commission on every cent you make. If you are just starting to release music and not sure what service best suits you, then these free options will be your best choice.
Paid – Next we have paid DSP's. Every DSP will charge a different amount and offer a slightly different service. Some will charge as little as $19 per year for unlimited releases and some charge about $10 for a single. It can get quite expensive if you are constantly releasing new music so choose wisely. If you are the type of musician who releases lots of singles rather than albums, then shopping around and looking for a service that best suits your budget and style is a good idea.
Application – Some DSPs will only sign you up after you submit your music to them and they review it. If they think like your style and music, then they will consider signing you up. These DSPs are more like record labels, they still release your music onto streaming platforms such as Spotify and Apple Music, but they offer other services like marketing, sales, finding gigs and many more. If you already have some sort of social media following from your music and are wanting to get more gigs and plays, then this option is best for you.
Things you MUST do before you release
There are some things you should do before you upload your music onto Spotify, Apple Music, etc.
Artist name. This one is quite obvious. You will need to decide on an artist's name that you are happy with because all of your releases will be under this name and added to your artist profile. Pick a name you are happy with because you can't change it later.
Cover Art. When you go to upload your new song to your DSP you will be asked to upload some cover art along with your release. This art will be displayed as the background image while people listen to your new banger. Once again, once you have released your song along with its cover art there is no changing it. Choose wisely!
Apply for Spotify Playlists. Getting your track featured on a Spotify playlist is one of the best ways to get a bunch of plays and exposure. To get playlisted you must submit your music for revision and Spotify will see if it fits into one of their playlists. If it does, well done, you're in for a bunch of plays. When you send off your song and album art to your DSP, they will give you a date that your new track will be released. You must submit your music to Spotify before this release date or you will miss out on being playlisted. Spotify won't playlist already released music. I wish I knew about this sooner because I missed out on a few of my releases.
Can you release to more than one DSP?
The short answer… Yes. The long answer… You can only release a song once, so that means once you have released your song to Spotify through your DSP you cannot release the same song again through another DSP. Some DSPs have the option to request your song be removed from Spotify and the other streaming services. You can then re-release your song using another DSP.
It's important to choose a DSP that suits your personal needs. Let's take a closer look at a few DSPs and learn how to upload a song on Spotify and the other streaming services.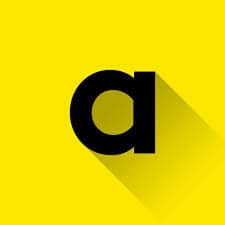 Amuse has been around since 2015 and was co-founded by Will.I.Am. In my opinion, it is one of the best free DSPs on this list and the best part, they take no commission. I have released many songs using Amuse and they have been great. You can upload as many songs as you like and keep 100% of the royalties. Can't get much better than that right? There are some bad reviews about Amuse but I have never had any issues with their services.
The reason Amuse is free is that they want to improve their record label. By having a free service, they attract more and more artists and in return, find more great artists to sign to their record label. If they want to sign you to their label, they will offer a licensing deal that includes marketing, branding, strategic planning, financing, and PR.
Amuse has a nice looking, easy to use app where you can easily track your releases, payments, and stats across a variety of streaming platforms. Unfortunately, they don't have a service available to check your stats from your computer.
If you are just in the early stages of releasing music, then Amuse is a great option for you to test the waters.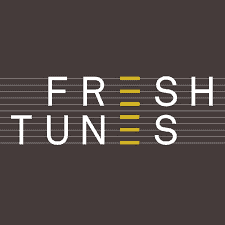 Fresh tunes is another great free option for those of you who are still in the early stages of releasing music. They charge no commission and let the artists keep 1005 of their royalties. The reason that this service is free is that they make their money from the other services they provide. Fresh Tunes offer services such as promotion, professional assessment, recommendations, social media and radio promotions.
Some people love this DSP because you can have your tracks reviewed and uploaded to all major digital music stores within 24 hours. Pretty impressive. I personally don't use this feature because I like to promote my own music before its release and submit my new release to be playlisted on Spotify.
Unfortunately, Fresh Tunes doesn't have an app for your handheld device, so you can't check your stats while you are away from your computer. You can only access your statistics via their website dashboard page. This may not be a deal-breaker but its still something to consider.
Once again, if you are looking for a DSP to help you release one of your first tracks, then I recommend checking out Fresh Tunes.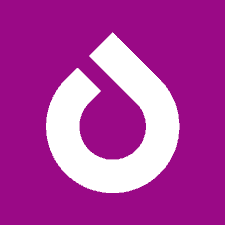 Soundrop is a little bit different from the previous two DSPs. Although any musician can release their music through Soundrop if they want to, their services are also targeted towards musicians who like to do covers. They provide a risk-free cover song distribution service to their customers. This means that if you are into making covers, you can use Soundrop to release your music and not have to worry about breaking any copy write laws.
There are some issues that must be addressed when releasing and monetizing covers. Royalties must be split between the original songwriter and the artist releasing the cover. Soundrop takes care of all the confusing royalty stuff that the musician doesn't want to think about.
If you like your covers and are looking for a distribution agency to look after all the back-end royalty stuff then Soundrop is a perfect choice.

United Masters is one of the newest music distribution organizations on this list being founded in 2017. They release your music to all the major platforms like Spotify, Apple Music, Google Music, SoundCloud, YouTube Red, Shazam, Amazon Music, Napster and a lot more. If you submit your song to United Masters with at least 3 weeks lead time, you get to choose a custom release date for your new song. This is good because then you can create some hype on your socials.
There is a mobile app and also a web-based dashboard where you can easily check your stats, new release dates, statements and a whole lot more. I like having the possibility to check my plays and stats easily while I am away from my computer.
One of the best things about signing up to United Masters is the ability to create your own fully customizable artist website. You can add your upcoming gigs, new releases, sell merch and much more. And the best part… it comes for free with you creating an account.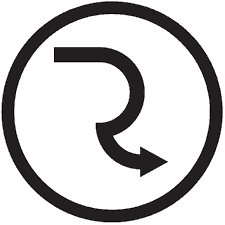 RouteNote is currently partnered with over 90% of the world's digital music platforms. They do offer a free service, but also a Platinum Service for $30 that gives a few extra features such as higher quality uploads and better customer support. You can switch between the free service and the paid service whenever you like.
RouteNotes customer support is above par. If you have any questions or problems, you can either call them in opening hours or email them at any time of the day or night. They also offer 1 on 1 assistance to help ensure the quality of their service. Whether you are just starting out in the music industry or have been releasing music for a while, RouteNote could be a good option.
$19 Annually
0% Commission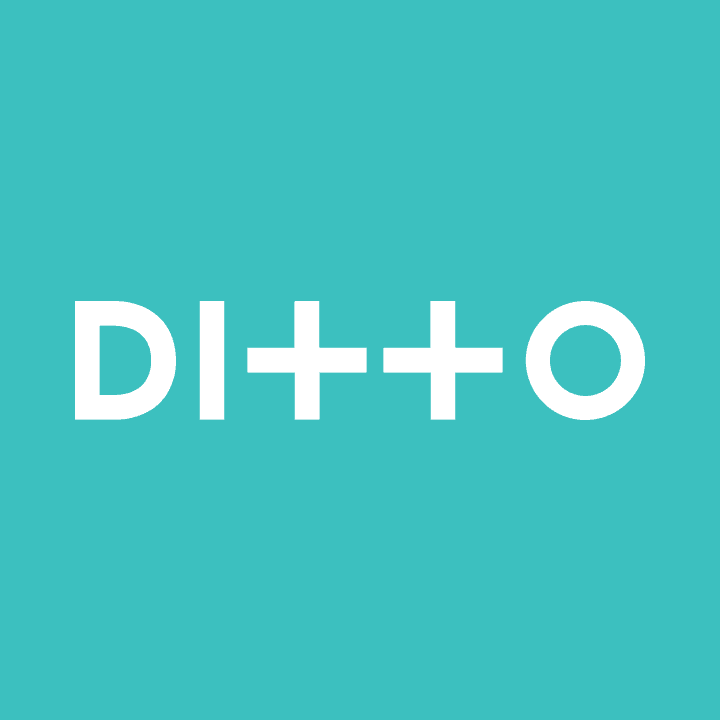 Ditto music will distribute your fresh new tunes to over 200 music services. It generally takes Ditto about 3 days to get your music onto iTunes, but it can take up to 3 weeks to get your releases onto all other digital music platforms such as Spotify, Shazam, etc.
Their customer support is very good, and they look after their clients. There are some other services they sell such promotional services and social media packages that aim to improve your social media presence, Radio Promotion, and Vevo promotion. As most DSP's, Ditto also has some playlists that you can submit your new banger too.
Ditto Music is for those of you who like to produce electronic music, as they have a strong connection with platforms dedicated to electronic music such as Beatport.
$19.99 Annually
0% Commission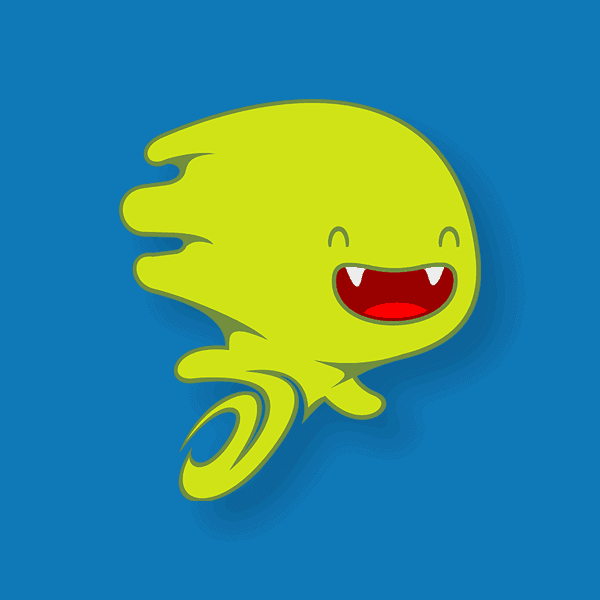 Distrokid is probably one of the most popular distribution services on this list. They have an awesome reputation amongst electronic music producers. Distrokid has recently partnered with Spotify, so it only takes 1-7 days for your tunes to get released to Spotify and iTunes. This is a lot faster than some of the other DSPs on this list. They have over 150 other music stores that they will release your song too and that that can take up to 3 weeks.
Although Distrokid will get your songs onto Spotify fast, they do not off any other features like playlist promotion, Radio promotion or social media packages like Ditto Music does. If you are wanting a service with extra services to help boost your music, then Distrokid probably isn't for you.
One cool feature of Distrokid is their label service. This service is targeted towards small record labels and it allows them to release music from up to 100 artists, and just like the other plans, it allows them to keep 100% of the royalties.
$25 Annually
0% Commission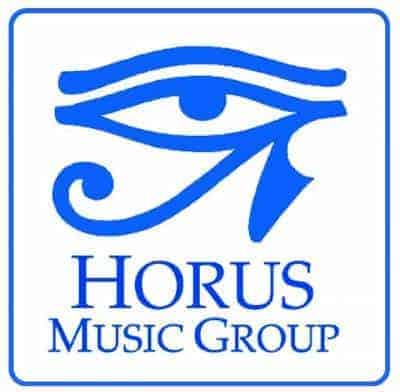 Horus music has been around for over 13 years and is based in the UK. It has close ties with all the major digital streaming platforms and over 200 stores. Where Horus music shines is in its long list of extra services available.
They offer services such as mixing and mastering, UK chart registration, speedy delivery to music stores, physical releases such as CDs and Vinyl, and video distribution services. All of these services are great, but they come at a cost. For example, the fast music distribution will cost about $70, or setting up your physical releases will cost you another $80.
Im sure Horus music is a great DSP but they are a little cheeky with adding extra hidden costs. If you ever want to move your music to another DSP they will slap you with a fee. If you are interested in Horus music, do your homework.
Free
$12.95 Basic
$19.95 Premium
0% Commission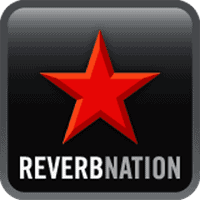 Distributes your music to over 200 stores bla bla bla. I feel like I'm repeating myself, but till say it again anyway. Reverb nation has a free service, basic service, and premium service. Each service offers slightly different features. All of them do offer unlimited releases but the free service will show visible adds on your profile page. They have to make money somehow right? The Premium package comes with a bunch of other goodies but the best part is it comes with a personal website that you can customize to suit your needs.
Like a few of the other DSPs in this list, Reverb nation offers some a bunch of other services like promotional ads and promotions, but it also has a cool 'Crowd Reviews' service. For $12.25 you can get in-depth listener commentary on your music. Pretty cool stuff.
$9.95 Per single
$29 Per album
9% Commission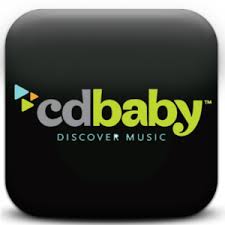 I'm not sure why it's called CD Baby? So many weird things running through my mind right now. Anyway, CD Baby will publish your music to over 150 digital stores along with the typical Spotify and Apple music. This is pretty average among the DSPs on this list. Unfortunately, their prices are also quite high. $9.95 per single release and $49 per album release, but unlike some of the other DSPs on this list, you only need to pay a one-off release fee and your music will stay live if you still have an account with them. Some other DSPs will change that single release fee per year and that can start adding up really quick.
Although CD Baby is quite expensive, they do offer a bunch of other services such as music licensing, social video monetization, but they also offer a massive choice of promotional services. There are over 7 services available to help promote your music! Some even guarantee 1000 plays for signing up the service. Worth checking out.
$9.99 Per single
$29.99 Per album
0% Commission
Tunecore is only a tiny bit more expensive compared to CD baby and offers much the same services. It will run you $9.99 for a single release, but where things start getting expensive are with the album releases. It will cost you $29.99 to initially release your album, but if you want to keep your music in stores it will cost you an additional $49.99 per year. That will add up damn fast, so you can see why people think Tunecore is on the expensive side. I guess one positive is they don't charge any commission.
When you release a song on Tunecore you are initially asked what stores you would like to sell or publish your music. If you miss one or two platforms, you can easily add them in later. This is free and a great option as many of the other DSP don't allow this.
There are a bunch of other fancy features with Tunecore such as fan reviews, mixing and mastering services, and even the option to get an advance on your music royalties. Another cool feature is they will do the licensing for any cover songs you want to release meaning you can't get sued for Copywrite later.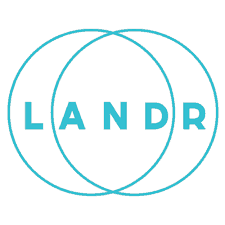 I first heard about Landr when I saw their online AI mastering service so I decided to give it a go.  Unfortunately I can't say that it was an amazing master, but it was ok, hence why I have not used that service again.  I then learned they also offer a distribution service.  At $5 per month that ends up costing you $60 a year.  That is far more expensive than any of the DSP previously mentioned on this list.  For your $5 per month, you get basic functions with only a low-quality mp3 format for your releases.  If you want to release your songs in higher quality formats like Wav you have to pay an extra $10.99.  Holy Moly that gets expensive fast. 
But for argument's sake lets put money aside and focus on services. They offer a lot of great services with above-average customer support. If you need help with your mastering, they can help you. If you need help with promotion, they have services for that also, or If you need licensing for cover songs they can help you with that too. They pretty much cover all bases but if you want to access it all you will be left with empty pockets.
$9.99 Per single
$19.99 Per EP
$39.99 Per Album
0% Commission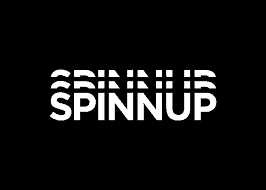 Spinnup is owned by Universal Music. Do you know what that means? It means you will have to sell a kidney to afford this service. These guys don't really give away too much on their website and that's quite common among DSPs as they don't want you to be aware of any hidden fees. Spinnup will run you $9.99 per single per year. In my opinion, this is expensive as shit.
Even though they will milk you for every hard-earned dollar you have saved, they still offer some features that are worthwhile checking out. With every service, you will receive a free artist profile page that you can customize to suit your brand or style, and because they are owned by Universal Music they have more connections in the music industry giving the small artists more chance of being discovered by larger labels.
I think this service would be great for an already established artist who wants to get their music into the eyes of bogger record labels.
$21 per year for 25 songs
$55 per year for 75 songs
$76 per year for 125 songs
0% Commission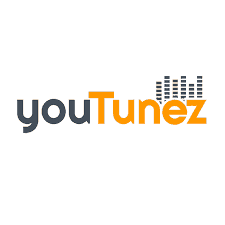 YouTunez is by far the coolest name on this list, only because tunez is spelled with a Z. But in all seriousness, they actually offer some pretty cool stuff. They have the general 200+ music stores and the general promotional and playlist services, but they also have a cool cover art feature. Personally, I don't like spending time making my own cover art then I could be spending it working on my music. YouTunez offers its customers free high-quality cover art. Some of them look like Windows XP wallpapers but hey, what more can one ask for when it's free.
They also have a music player that you can add you're your Facebook page or website allowing people who view your mage the option to listen to your music as they browse around. Kinds like the old Myspace days. They also give you some other features such as a Facebook and YouTube banner for your socials.
The pricing is actually reasonably well prices considering you get 25 songs for 21 dollars. That's under one dollar per song. Compare that to Universal Music and you get to keep your kidneys.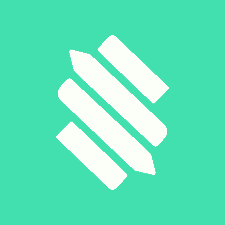 As we talked about earlier in this article, some distribution agencies require you to submit an application in order for them to work with you. Stem is one of those DSPs. Stem is more interested in professional artists, managers, and labels who are trying to build their business themselves and who already have some experience in releasing music.
This is great if you are an established artist, but if you are just starting out then Stem probably won't accept your application. If you do end up getting accepted the sign-up cost is free, and they will take 10% of your royalties.
One of the best parts about Stem is their great customer support. Artists are assigned a personal account manager, meaning that if you have any issues or questions that you have, you just get in touch directly with your assigned account manager.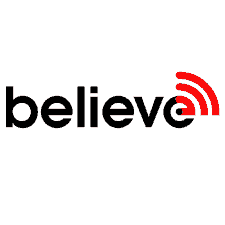 Believe is a French company founded in 2005. It claims to be able to release your music to over 350 stores. I didn't even know there was that many to be honest. It is the first on the list that requires an application in order to use them to distribute your music. If they are happy with your brand and music, then they will take you onboard and start distributing your music. This can lead to label signing and other promotional services that will help give your music career a boost.
It's hard to tell what other features they offer as the information on their website is quite limited. I'm sure they will offer more services to those who have been accepted into their ranks.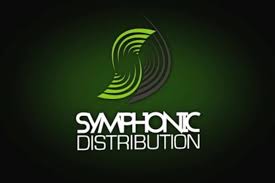 Symphonic Distribution is another distribution service that requires an application. Just like Believe, they will only accept you if they think your music is boss. They offer the typical music distribution service but also offer music video distribution. Although this is a cool feature it will sting you an additional $95 per video.
A cool thing about symphonic is if they do accept you into their ranks, they will put a lot of time and effort into helping your market your music to expand your reach. They have a team that can help you create a better and stronger brand. But first things first… Getting accepted.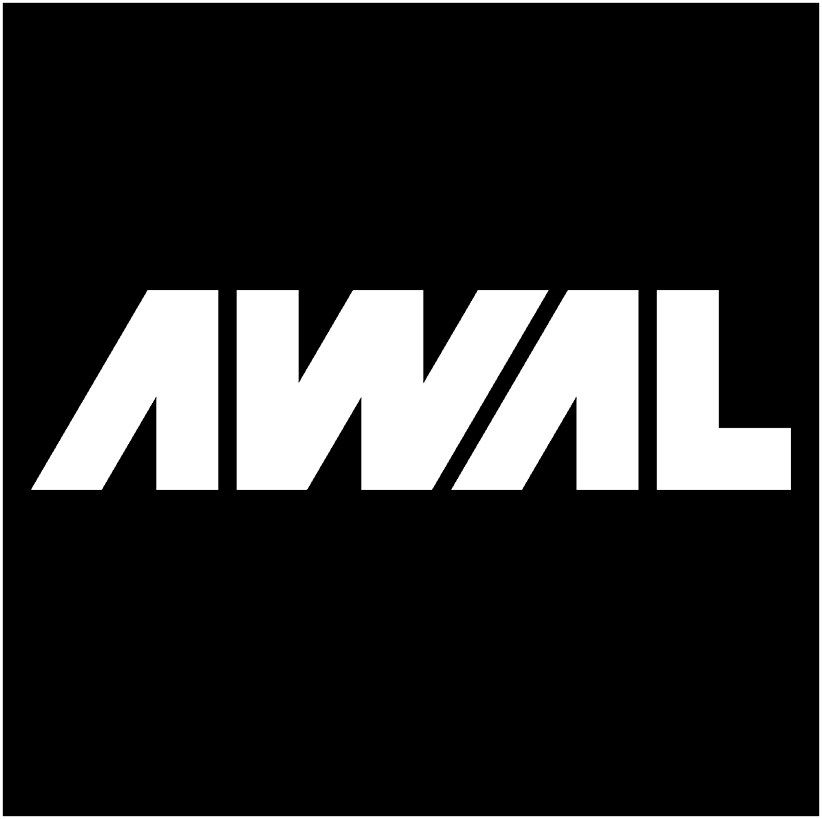 Last but not least we have Awal. Once again, information is limited but they require you to submit your music for review before signing up. Awal is designed to help artists grow their music careers into something larger. Each artist will take a different approach depending on what level they are at. They do not stand on the artist's feet and take control, the artist is always driving their own career, but with the help of Awal, it can be guided in the right direction.
It is difficult to say exactly how much Awal charge for their services, but I do know they will take 15% of all royalties you earn.
Summary
So there you have it. You now know how to upload a song on Spotify and other streaming platforms by using a DSP. Pretty easy huh? If you follow this guide it will dramatically improve the number of plays you get from day one. Remember to still upload your music to Soundcloud and YouTube, and share it with your friends. Every play counts!!
Check out my other article on how to release music as an independent artist HERE.
As always, good luck and happy producing!