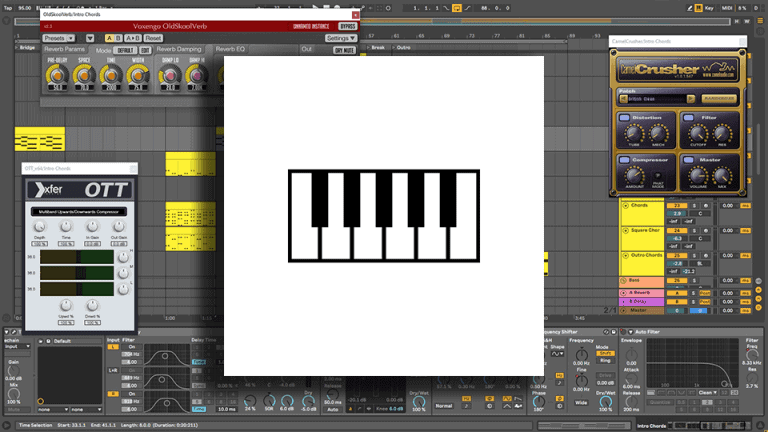 The All-Time Best Free Rhodes VST Plugins
Looking for the perfect free Rhodes VST plugin in 2021? Look no further!
Over the past 13 years, I have searched through hundreds of plugins and spent hours and hours trying to find the gold amongst the endless sea of shitty free VST plugins.
Hence how this list was born, and now I get to share it with you fine people.
If you feel like some extra light reading, Ive also compiled a list of FREE Piano VST plugins, and FREE Kontakt libraries.
All-Time Best Free Rhodes VST Plugins
NoiseAsh Sweetcase
Mr. Ray 73
Keyzone Classic
Clavia Lab
LazySnake
DSK Elekrik Keys
DSK Rhodez
EP-Station VST
4Front R-Piano
MDA ePiano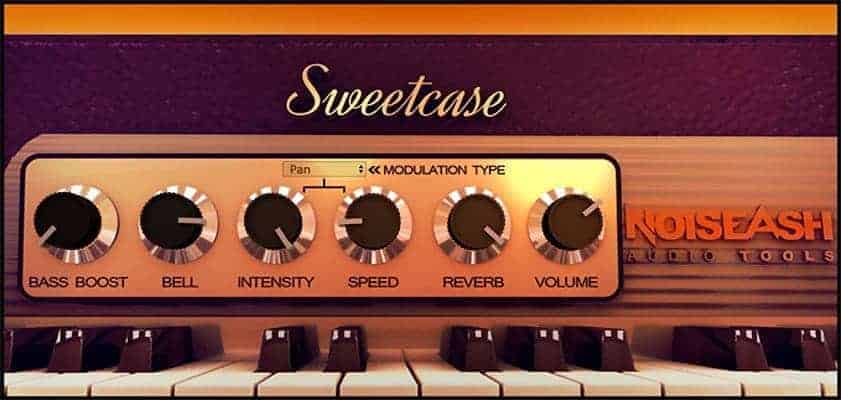 Features Include
This free Rhodes VST plugin is by far the sexiest and one of the best sounding and includes features such as:
Reverb
Master Volume
Bass Boost
Bell shape
Panning control
If you are wanting more control, then you will have to get it by using third-party plugins in your effect chain.
How does it sound?
Warm, shiny realistic and customizable professional vintage electric piano sound that makes you feel all warm and fuzzy on the inside.
The quality of the sound is A grade and requires little to no mixing meaning it won't need to be tweaked too hard to generate that clean modern analog vibe.
All samples were recorded, mixed/mastered through classic analog gear such as tape saturators, tube eq, and compressors.
Many different velocity layers and round robins.
Pros
Sounds amazingly clean and fresh
Super cool 3d interface
Reasonably small download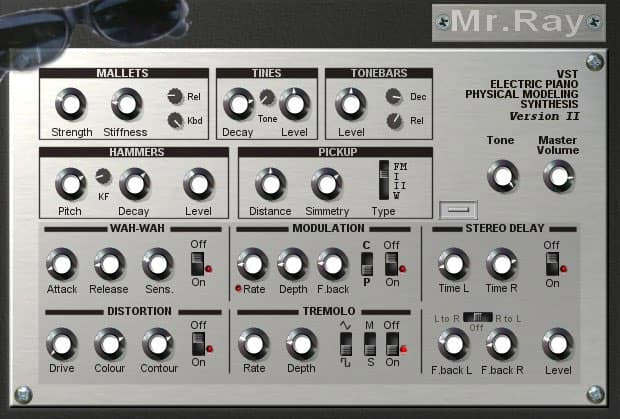 Mr. Ray 73 is an Electric Piano emulation and is capable of producing the sound of the Electric Pianos of the '70s, like the Wurlitzer and Fender Rhodes.
Features Include
4 different mallet and noise options
Phaser effect
Tremolo with Mono/Stereo options
And a really cool control to change the age of the piano
These features give the user a fair amount of control and make using this free Rhodes VST plugin really interesting and fun.
How does it sound?
Mr. Ray is characterized by a series of purposeful imperfections introduced in order to reproduce the typical 70's analog sound. The mallets, noises, and changes of volume are different for every single note meaning you will never hear the exact same sound twice.
One of my favorite features is the growl that's produced when hitting the lower notes with velocity and hitting higher notes hard also create some really cool overtone effects.
Pros
Lots of control
Really cool velocity samples
Never hear the same sample twice
Piano age function
Tiny download
Cons
No reverb effects
No ADSR controls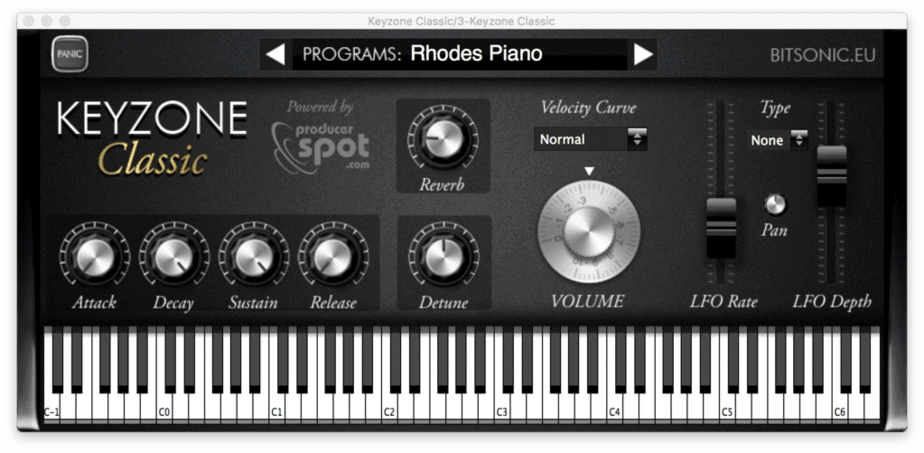 Keyzone Classic is a sample-based piano consisting of 5 different piano options.
Features Include
Piano from Keyzone 1.
Yamaha Grand Piano.
Steinway Grand Piano.
Basic Electric Piano.
Rhodes Piano.
The interface includes a decent reverb, ADSR controls, detuning, master volume, panning, velocity curve options and some LFO options that allow the user to fully customize their sound.
If you are looking for a great all-rounder that comes packed with other useful instruments, then this free Rhodes VST plugin is a great option.
How does it sound?
Being a sample-based instrument means the samples are as close to the original sounding Rhodes instrument as possible. The only factor to consider is the quality of the recorded samples and I must say that they are of very high-quality.
Pros
5 instruments in total
High-quality recordings
Lots of controls
Cons
LFO doesn't sound too good
Large download
If you need an electric piano but are looking for something more than the usual Rhodes or Wurlitzer clone, then Clavia Lab is the instrument for you.
Features Include
4 different waveforms to choose from
8 note polyphonic
Octave Control
Amp Envelope settings
Modulation control with tremolo and wah-wah
VU meter indicates when tone is likely to distort (distortion is actually very pleasant in most cases)
8 presets plus room for 8 more
How does it sound?
This is a hybrid analog/physical model uses experimental techniques to create the complex changing harmonic content of an electric piano. These techniques can get reasonably close to the hardware it is modeled after although, in my opinion, it can sound a little cheesy.
Pros
Waveform control
Wah-wah modulation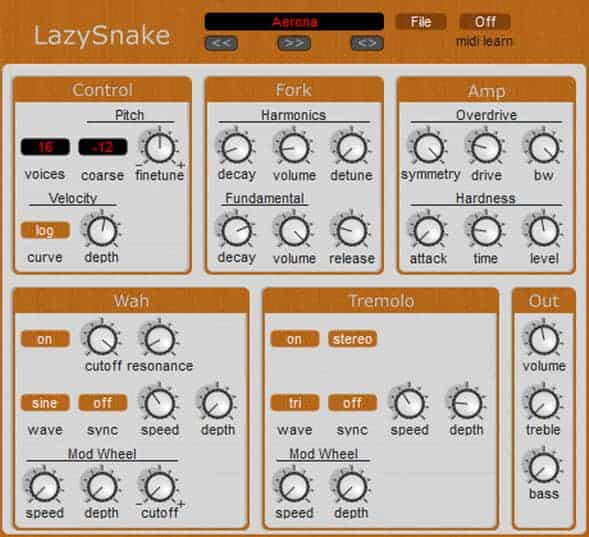 LazySnake is a virtual electric piano with a very simple and easy to understand user interface.
Features Include
Polyphony 1-16 voices.
+-24 course tuning & finetune controls.
Lin/Exp/Log velocity curves with depth control.
Wah-wah control with cutoff & resonance and sync options.
Tremolo
MIDI automation and MIDI learn.
Skinable.
How does it sound?
Straight out of the box this free Rhodes VST can sound pretty bland, boring and lacking character but after some tweaking with the overdrive and harmonics controls it begins to come to life.
It can't precisely emulate the hardware it is modeled after, but it does a decent job.
Pros
Looks nice
Simple to use interface
Cons
Sounds a little cheesy
Requires some tweaking to sound decent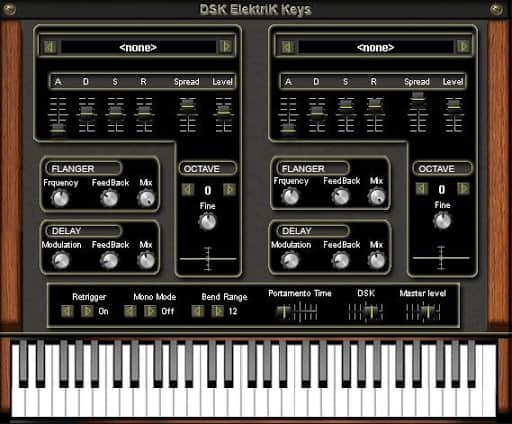 This little bad boy has got quite a lot inside and gives the user many tools to play with.
Features Include
Many different presets of analog electric keys
Can have up to 2 different layers
13 waveforms
Octave select and micro-detuner
Delay and flanger effects
Can automate many controls
Pitch bend and modulation range control
ADSR control
Portamento
How does it sound?
The factory presets aren't anything to rave about, but with a little bit of tweaking and with the help of some external effects this free Rhodes VST can produce some really nice sounds close to the hardware it has been modeled after.
Pros
2 separate layers
Decent amount of presets
Pitch and modulation range control
Cons
Outdated interface
Some of the presets sound a little bad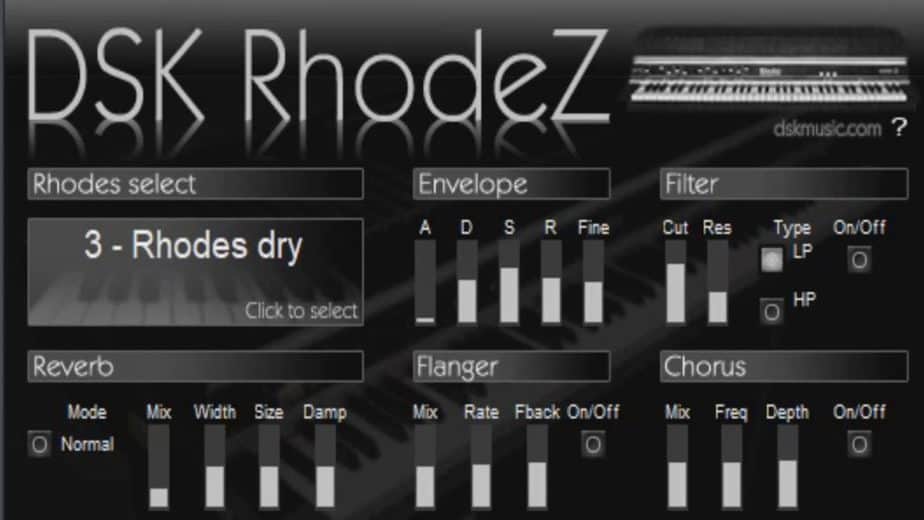 The second installment from the DSK team is DSK Rhodez and is specifically modeled from a Rhodes machine.
Features Include
6 Rhodes piano variations
Velocity-sensitive
ADSR
HP & LP Filters
Reverb, Chorus & Flanger
How does it sound?
Surprisingly this does sound pretty decent and the 6 piano variations tend to lean more towards an airy sound rather than the harsher Rhodes sound.
Everything is velocity-sensitive and you can still hear the typical Rhodes growl when pushing notes hard.
The only thing this VST is lacking some clarity and presence making it better for a backing piano rather than a lead.
Pros
6 Rhodes piano variations
HP & LP Filters
3 x effects
Cons
Lacking clarity and presence
The interface is a bit crappy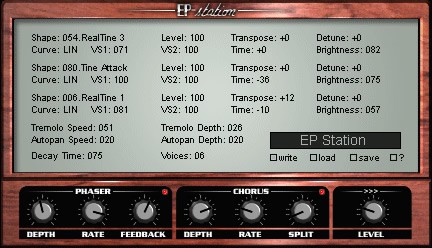 Boring interface, right? Well, beggars can't be choosers, I guess.
This free Rhodes VST includes a user interface that's targetted more for the advanced user, or maybe they just tried to make it confusing?
Features Include
Tremolo
Phaser
Stereo Chorus
Auto-pan
How does it sound?
EP-Station uses FM modelling to re-create classic electric piano sounds. It generates sound by mixing 3 different raw electric piano FM models and sending that signal through the effects to create the final output.
There are a bunch of presets out of the box but only a select few of them sound really nice. The rest can sound a little cheap and empty.
Pros
Small download
Lots of presets
Cons
Outdated interface
Presets can sound a little cheap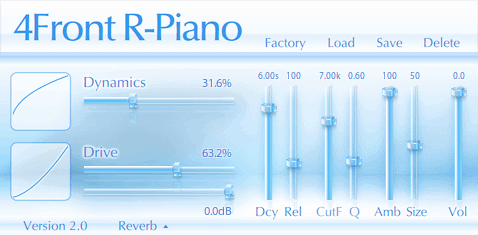 This is a vintage piano module with a characteristic recognizable sound and a gentle overdrive.
Features Included
Envelope Settings
Filter control
Master volume
Drive and Dynamics
Preset functions
How does it sound?
This free Rhodes VST plugin tries to replicate the classic sound similar to RSP73 pianos. The sound generation is not entirely based upon samples, and also uses synthesizes modulation to create the sound.
Although it is synthesized it does a decent job at creating the typical Rhodes characteristics. Hard button pushes generate a growling sound in lower notes and a nice overtone effect in higher octaves.
Pros
Never crashes or freezes
Uses sample and synthesized processing
Drive effect makes things shine
Cons
The interface could be better
Lacking effects

This free Rhodes VST plugin is modeled around 12 carefully sampled and mastered Rhodes Piano samples.
Features Include
1-32 voice polyphony
Gentle muffling filter
Amp Envelope with Decay & Release
Stereo Width control
Velocity sensitivity
Muffle and hardness Amount adjustable.
How does it sound?
Don't let the piece of shit interface fool you because damn, this actually sounds quite dreamy! Drop a good reverb and delay on this and you are about to get transported to another dimension.
The only problem there is with this synth is that it's completely synthesized taking that typical Rhodes character out of it.
On the other hand, at least you won't cap your download limit.
Pros
1mb download
Sounds pretty decent
Filter sounds nice
Cons
Looks like a piece of crap
Lacking some Rhodes character
Summary
I hope this has helped you save some of your precious time in trying to find the perfect free Rhodes VST. I have been producing music for over 13 years and over that time have spent countless hours searching for the perfect plugins.
If you fine people know of any other free Rhodes VST plugins that you think should belong on this list, please leave a comment below, and ill be sure to add it!
Interested in other awesome free stuff lists?
As always, good luck and happy producing.