Free MIDI files – The Ultimate List
So, do you know how to read music? I'm guessing the answer is probably no. But I bet you know how to read MIDI. Isn't that funny? Today's electronic musical knowledge is based around MIDI rather than written music. I think it's great. MIDI is super easy to read and intuitive, making it a great tool if you're just learning electronic music. It's a language that all electronic music producers can communicate with.
Below I have a HUGE list of the best Free Midi File resources available on the internet in 2019. Some of these free MIDI files are popular MIDI songs and some are original ideas.
I also have a little surprise for you at the very end of this article.
For those who don't know what MIDI is.
MIDI stands for Musical Instrument Digital Interface. We can use a DAW like Ableton or Logic Pro X, to record what inputs are being used on a MIDI controller such as a keyboard or drum pads, or you can pencil the MIDI in manually. This recording can then be turned into a MIDI File and shared with other people.
MIDI files can contain all types of information such as what notes were pressed, velocity, timing, tempo, pitch, vibrato, and panning. MIDI Files are super cool for learning about your favorite songs as you can reverse engineer them and learn how the artists put it all together.
The best part about MIDI is you need no music theory knowledge to be able to read them as its represented on a simple piano roll.
What can MIDI files be used for?
MIDI files can be used for so many aspects of electronic music production. They can be used to record piano parts, drum grooves, bass guitar notes, and effect automation. If you can think of it then you can more than likely accomplish it using MIDI.
Free MIDI by Genre
TRAP MIDI FILES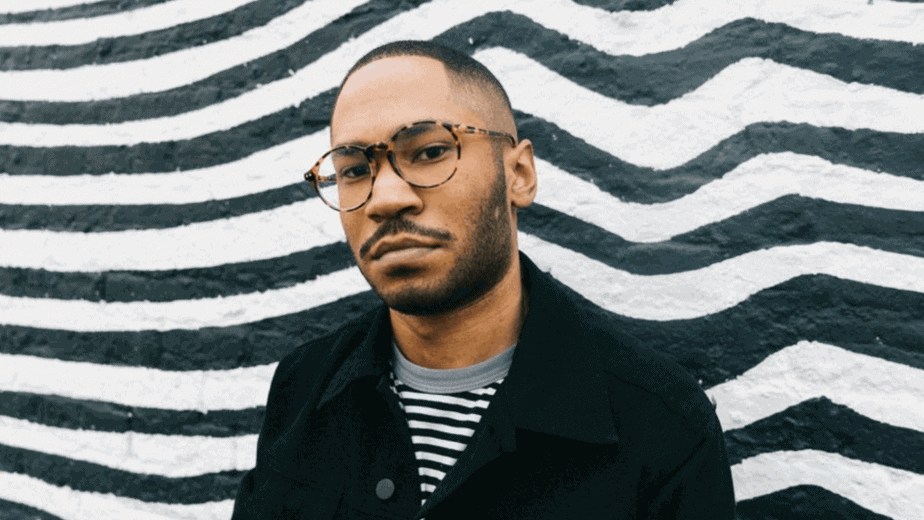 ---
Websites Dedicated to MIDI
BIT MIDI
Bit MIDI has a whopping 113,000 free MIDI files ranging from Mario Kart to Swedish house Mafia and everything in between.
This website has a clean user interface and is super easy to navigate. It even has a cool fun feature to search for some random MIDI files!
MIDI WORLD
If you are into your oldies, then MIDI world is probably your best option. You will find all the classic dance hits here like Michael Jackson, but you will struggle to find more modern dance music here.
MIDI world has a huge collection of video game MIDI files and some weirder things like National anthems. Worth checking out.
FREEMIDI.ORG
Free MIDI is a website totally dedicated to exactly that… Free MIDI files. It has over 25,000 files available for download to start implementing into your own tracks. There is a good array of everything on this website including TV themes, Movies, and MIDI songs from most musical genres.
CARLO'S MIDI
Carlos MIDI is the place for the modern electronic music producer. This is one of my favorite resources on this list. He keeps his MIDI library up to date with new releases like 'Billie Eilish – Bad Girl' or 'Marshmello – Alone'.
You can even request some MIDI songs and Carlo himself will try and make it for you. What an absolute legend!
REMIX PACKS
Remix Packs is another great place to find free MIDI files. What I like most about this option is you know that it is the original MIDI file rather than someone else's interpretation.
---
Free MIDI Packs
Here are a few other websites that have free MIDI files you can download. I have downloaded most of the freebies available on their websites and there is some gold amongst them.
CYMATICS
Cymatics has a bunch of free MIDI downloads available from their download section on their website. These guys are constantly releasing new free content. Thumbs up!
GHOSTHACK
I could only find one free pack on the Ghosthack website, but one is better than none right?
DANCEMIDISAMPLES.COM
There are a bunch of free MIDI files available on the dancemidisamples.com website. You just have to search through their free section to find the hidden gems.
---
How to load MIDI files into your DAW?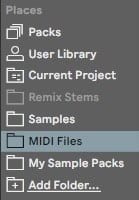 Loading MIDI files into your DAW is super easy. Simply drag your desired MIDI file onto your timeline and there you go. Easy huh? I like to keep my MIDI files organized, so I have created a folder specifically for MIDI Files.
You can easily add your MIDI files folder to Ableton's 'Places' sidebar. Simply click 'Add Folder' and navigate to your organized MIDI folder and select it.
SURPRISE!!
Some beautiful human has put in all the hard work and effort and compiled a bunch of MIDI songs in the Biggest Free MIDI download on the internet!
1GB consisting of 130,000 Free MIDI files from genres such as pop, Classical, EDM, Video Game and Movie/TV.
Get your hands on the world's largest Free MIDI download collection below.
Summary
Resources such as these Free Midi Files and MIDI songs can help you learn the art of music production so much faster. Use them to reference against your own tracks, learn how to structure chords, or how to add groove into your drum patterns. Rather than figuring out these things by yourself, use free MIDI files to learn from others.
I hope this article and these Free MIDI Files will serve you well.
I have also decided to start a YouTube channel for tutorials, tips, and giving away free stuff. If that interests you then please subscribe below to stay up to date with my new content.
Want free access to my 'Free Stuff' Section? Of course you do!
Want to check out some of my other freebie lists?
Want to check out some of my other most popular articles?
As always, good luck and happy producing.